Addis Archive
The history, images and archives of the largest local employer in Hertford.
Hertford Museum holds approximately 5000 brushes that make up part of the Addis Collection. The Addis factory on Ware Road was a major employer in the town until 1996. Since the closure of the factory, Hertford Museum has received photographs and documents relating to the archive, and collected oral histories from former employees.
Watch our online talk for a whistle stop illustrated history of the Addis Company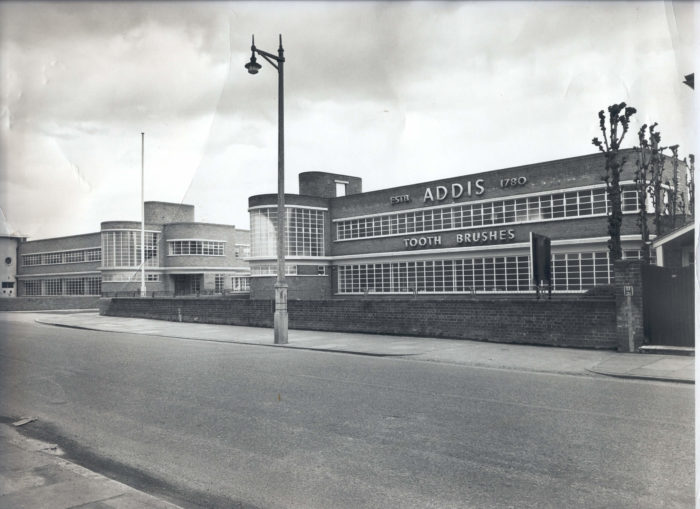 The Company
The Company was established in 1780 by William Addis, a stationer in the East of London. He started making bone toothbrushes, which became the mainstay of his business. In 1920 the family moved to Hertford, taking over existing premises on Ware Road. Addis provided employment for around 800 people in the town, including girls and women, transporting many from the surrounding villages on a coach.
The oldest toothbrushes
Addis was reputed to be the oldest firm of toothbrush makers in the world. Early toothbrushes were made from bone or ivory and filled with natural bristles which came from Europe, Russia and China. In the late 1930's, a new synthetic fibre called  Nylon was introduced which later replaced bristle. Plastic was introduced in the 1920's and Addis made machine-filled toothbrushes out of celluloid which was tough, waterproof and available in a variety of transparent colours.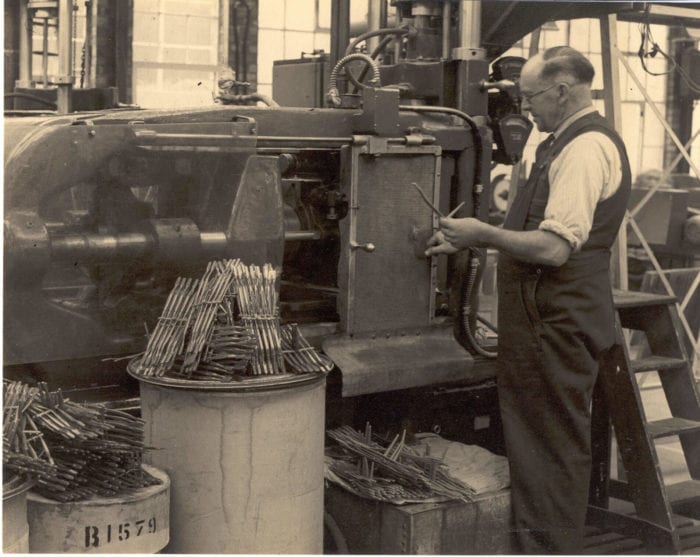 Addis Housewares
At the end of the Second World War, Addis started making other brushes and the colourful "Housewares" range was introduced, which included washing-up brushes, bowls and buckets. The demand was so high that by the 1960's they had to buy an additional factory in Swansea.